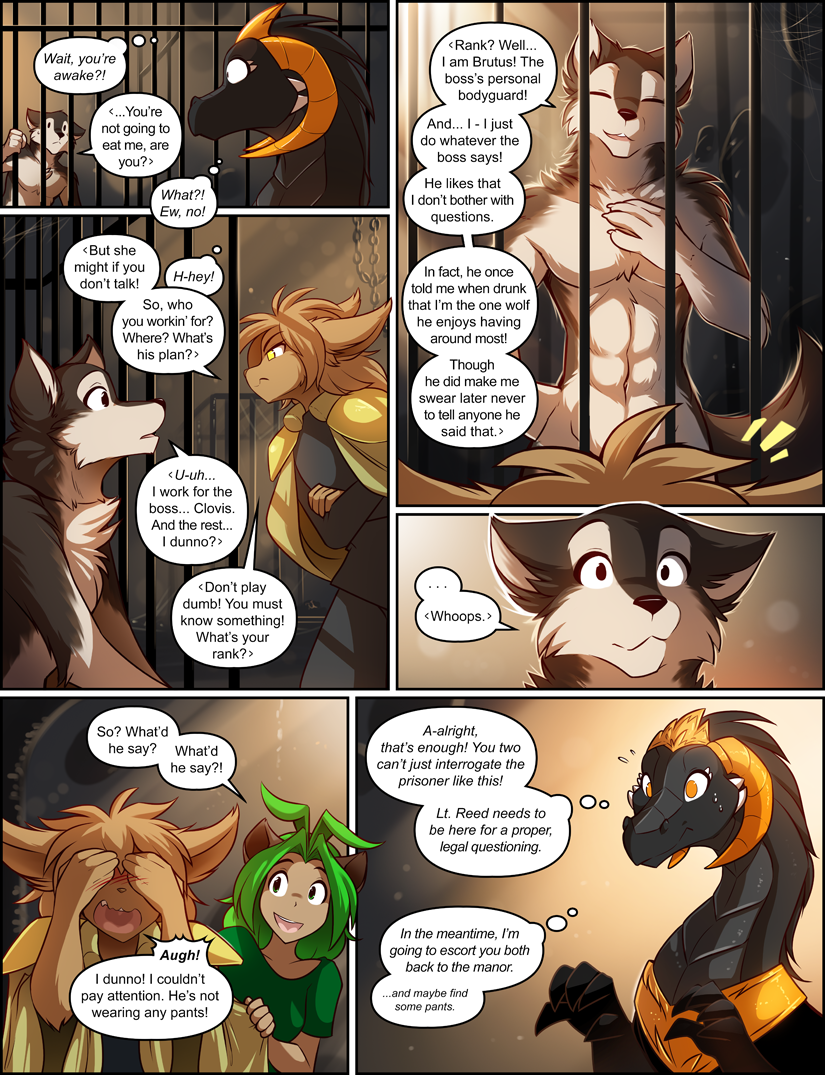 Sketch link
hehe wow, Brutus seems oddly chill for someone who is at the mercy of the humans (and for all he knows, the Templar!).
Like, if any other human were doing the interrogations (e.g. the Templar, or Keiren or someone similar, or just anyone who had suffered in the war against the wolves), things would be a lot more brutal for old Brutus.
I mean dragons can read minds, so it's not like Brutus could hide anything from Reni anyways, but he seems all too willing to just give the information to the protagonists! tbh, it's just a bit unbelievable just how friendly and unworried he is right now. Reminds me of when Zen was caught by Group B. Can't we have a criminal or assassin get caught who isn't a charming rogue with a heart of gold? :P
Also, amusing that Reni is so like "eww no i wouldn't eat people" when Nora was all chill about it. I guess that just shows how different Reni is to other dragons, growing up among humans.
Also, I do hope for Maddie's sake that when she's actually *on the job* and concentrating, she wouldn't let something like nudity distract her or bother her that much. I mean sure, she's a Basitin, but I also expect Basitin discipline and training to be better than this, so that Maddie can be a successful covert agent without something as mundane as nudity distracting her or causing her to fail her mission. I'll cut her some slack and say she's just not in *serious* military mode right now :). I'd hope that in an actual war, the Basitin army would have enough discipline to not break ranks just because someone took their pants off :P