Hi all,
I've been working on something for the last week or so and I'm excited to announce it's done! We now have a dark theme available for the Twokinds forums!
This is a custom-made theme and I can almost guarantee I've missed something, so if you see a bug please reply to this thread. You can select this theme by going to Board Preferences > My Board Style from the User Control Panel.
Here's a preview: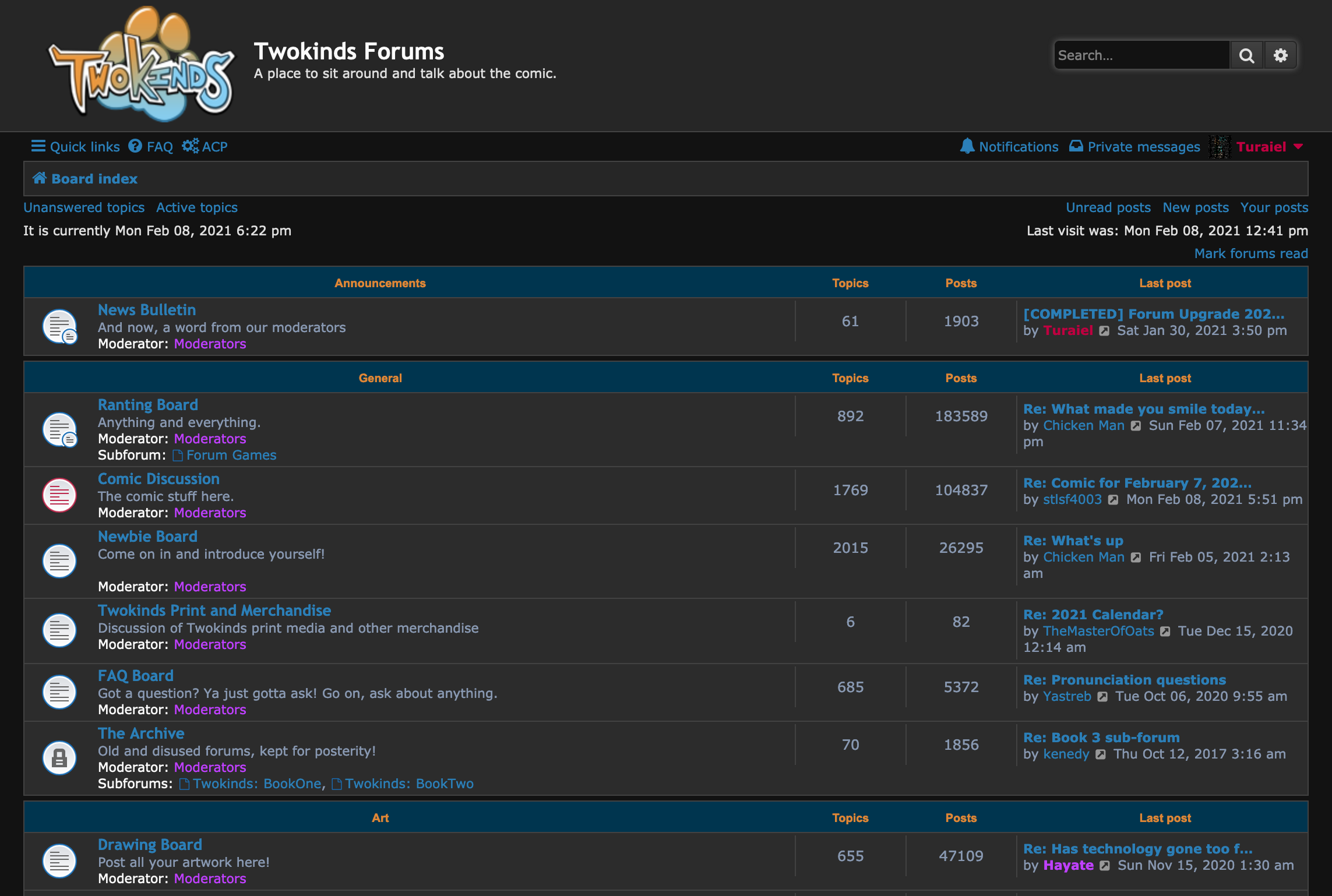 Let me know what you think!