1st of all, I hope i put this in the right place...
We have a map showing human, basitin (west and east), tiger, forest wolf, snow wolf and fox keidran. we even have dragon and mere-folk (probably fish keidran) locations. But where do the big cat keidran live? I mean we have confirmation of big cats being a keidran species and we've seen snow leopards and that lion as proof but where is their territory?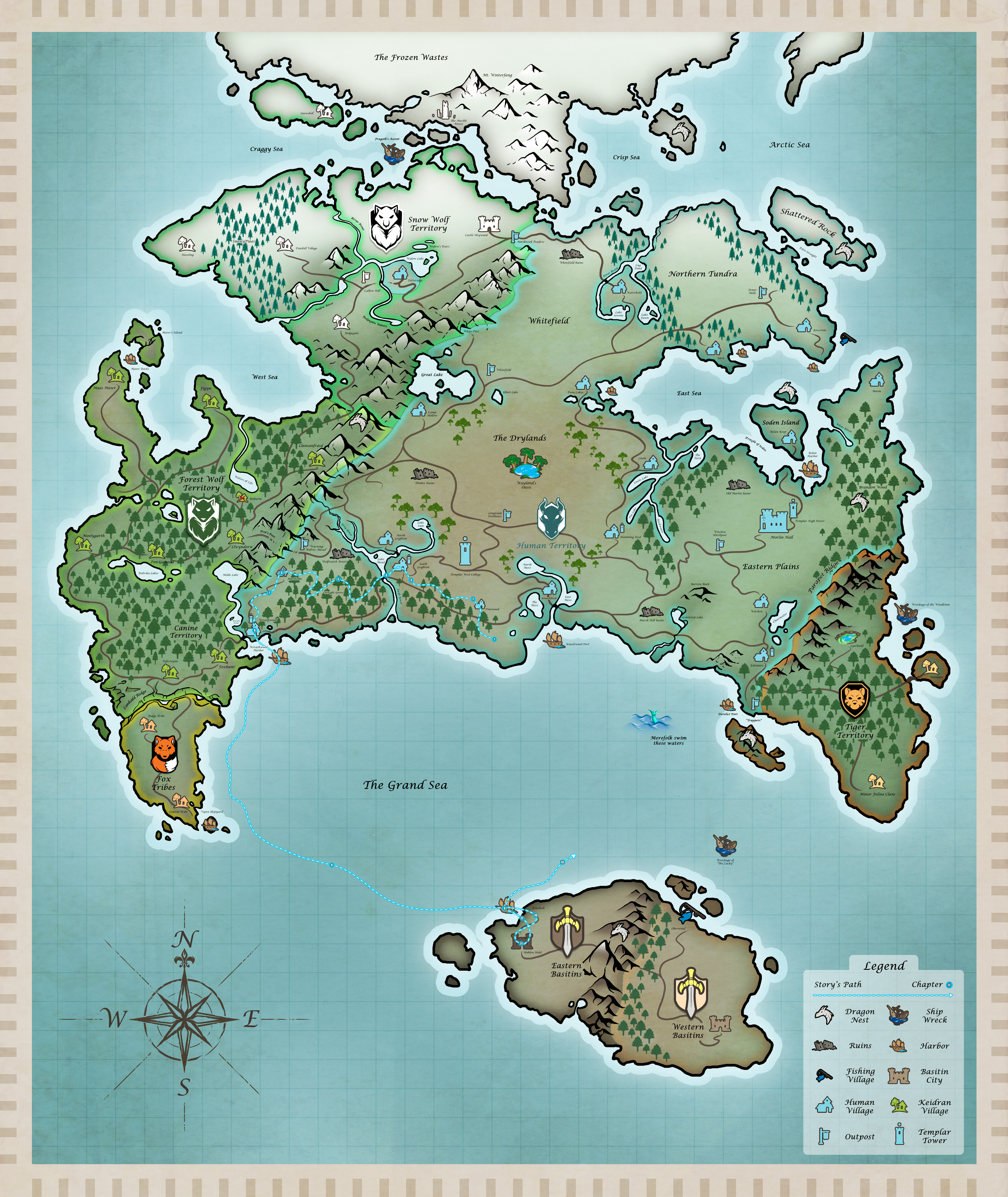 I know there is a small village labeled "Minor Feline Clans" in the bottom of tiger territories, but do all non-tiger feline keidran live there? (apart from those in lyn-knoll and human territories of course)
This is meant to be a discussion question to spark thoughts and map edits so please no shutting others ideas down. (though i don't really expect that here anyway)
My thoughts is snow leopards may live in the northern mountains (or near them) and lions may live in the dry lands... though this could be wrong due to other territory boarders and the lore of lizard keidran in the north mountains...
What do you guys think?