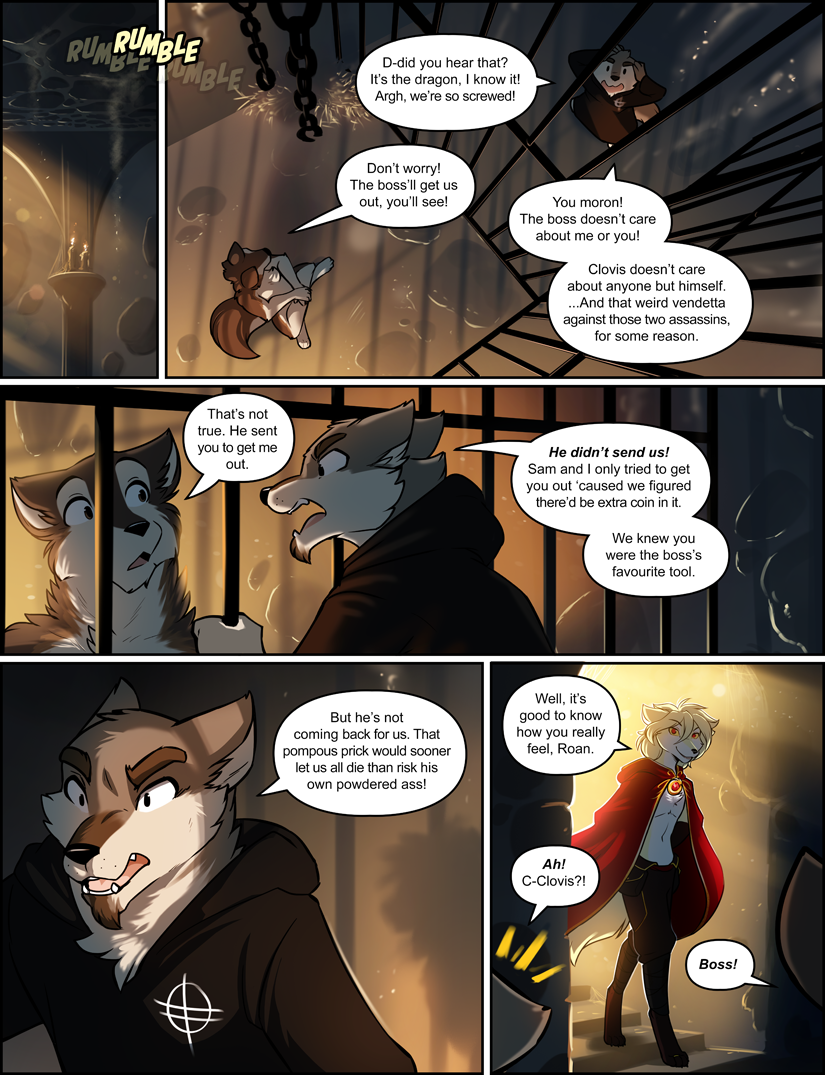 Well, some more insight into Clovis' relationship to his wolf minions.
Kind of what you'd expect. They don't really trust or respect him, they're probably just there for whatever swag they can get.
And it was never really expressed that Clovis was so consumed by "that weird vendetta against those two assasins". Maybe it was the humiliating spell he received as a result that has him so consumed with revenge. He's otherwise more of a rational, calculating villian.