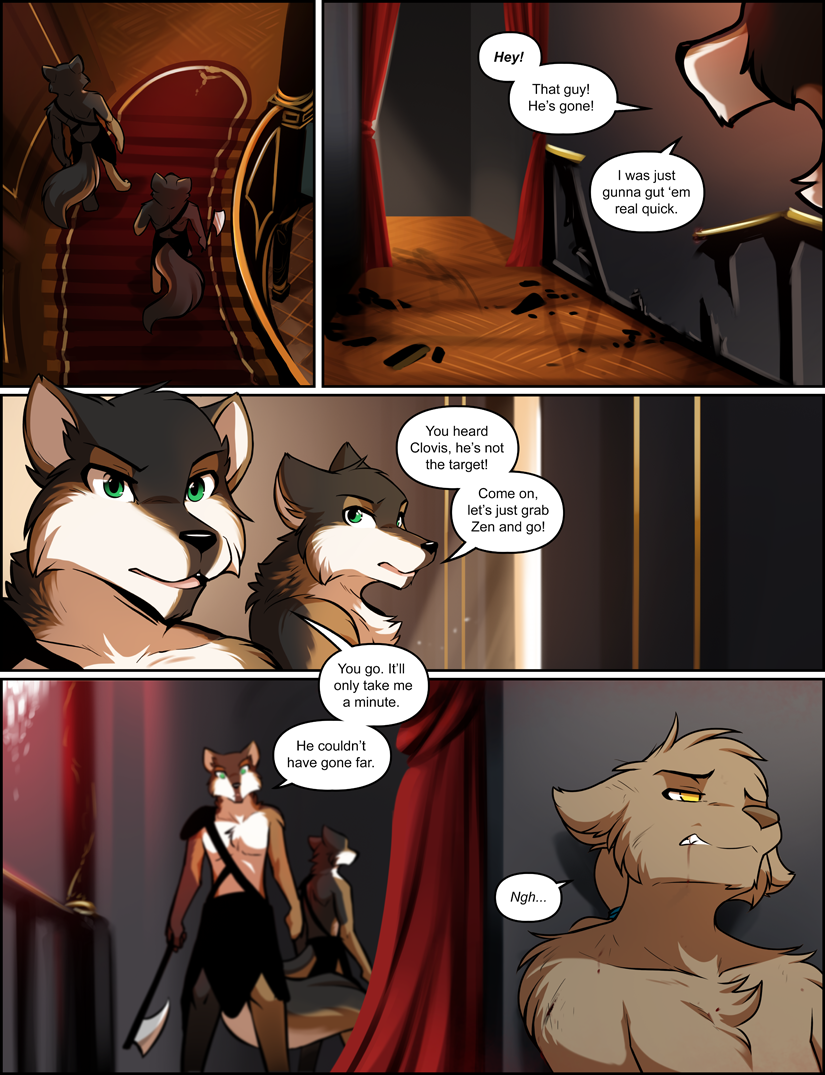 I did NOT expect to wake up to this.
Looks like Sythe wasn't completely out cold anyway. Injured, I can see, considering he was almost hit with a fireball, but he's already standing, so either he's not seriously hurt or he's REALLY good away hiding his injuries. Either's possible, I suppose.
Now, to me it seems the twins don't exactly see eye-to-eye on a lot of things, given what we've seen of them. Defiant soldiers, I'd call them. That said, I wonder how Clovis feels about this behavior... He seems like he wouldn't stand for it in the slightest, but there's quite a lack of discipline between these two. Does he even notice? Has he been oblivious nice TDM?