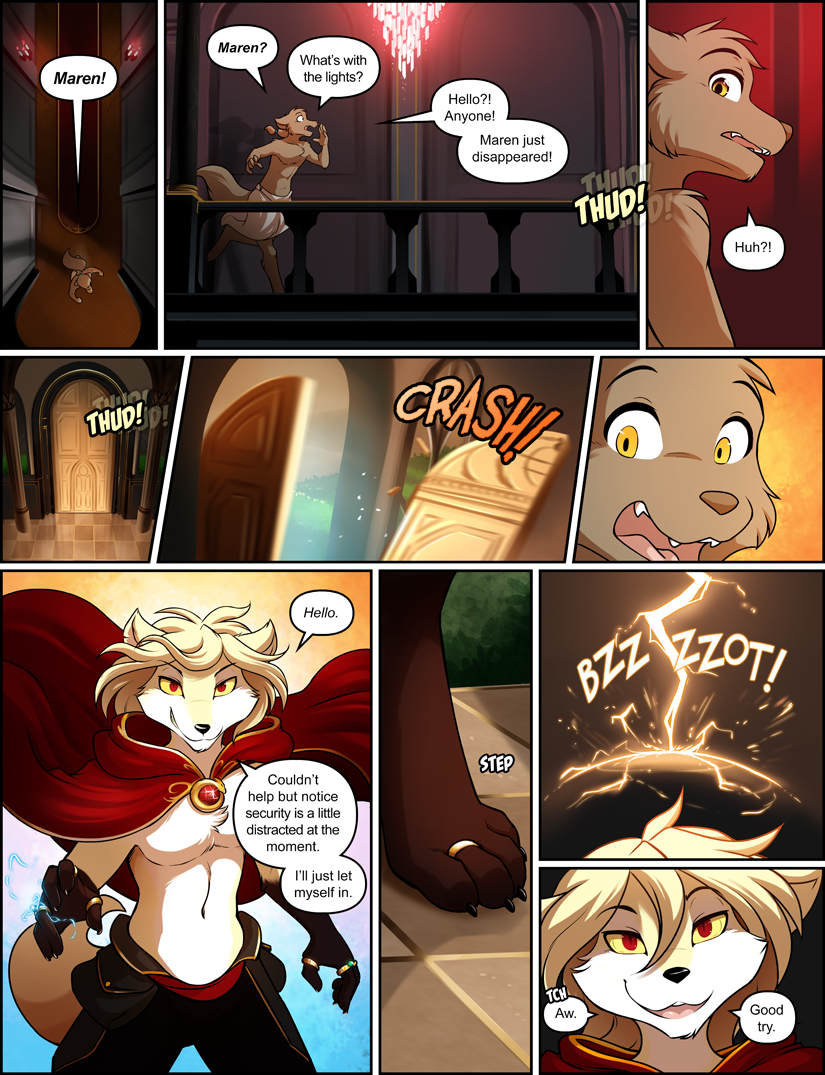 Click for Sketch
And now we know what Sythe was doing all this time. Looking for Maren, and help finding her.
I almost forgot how much I hate that guy. And he must have some clue as to what's going on with Rose... Wonder how. And while we're at it, what the heck kind of protection spell is
that
that blocks Nora's magic?! I call shenanigans!
Wait.. does Sythe
know
Clovis? Does Clovis know him?!