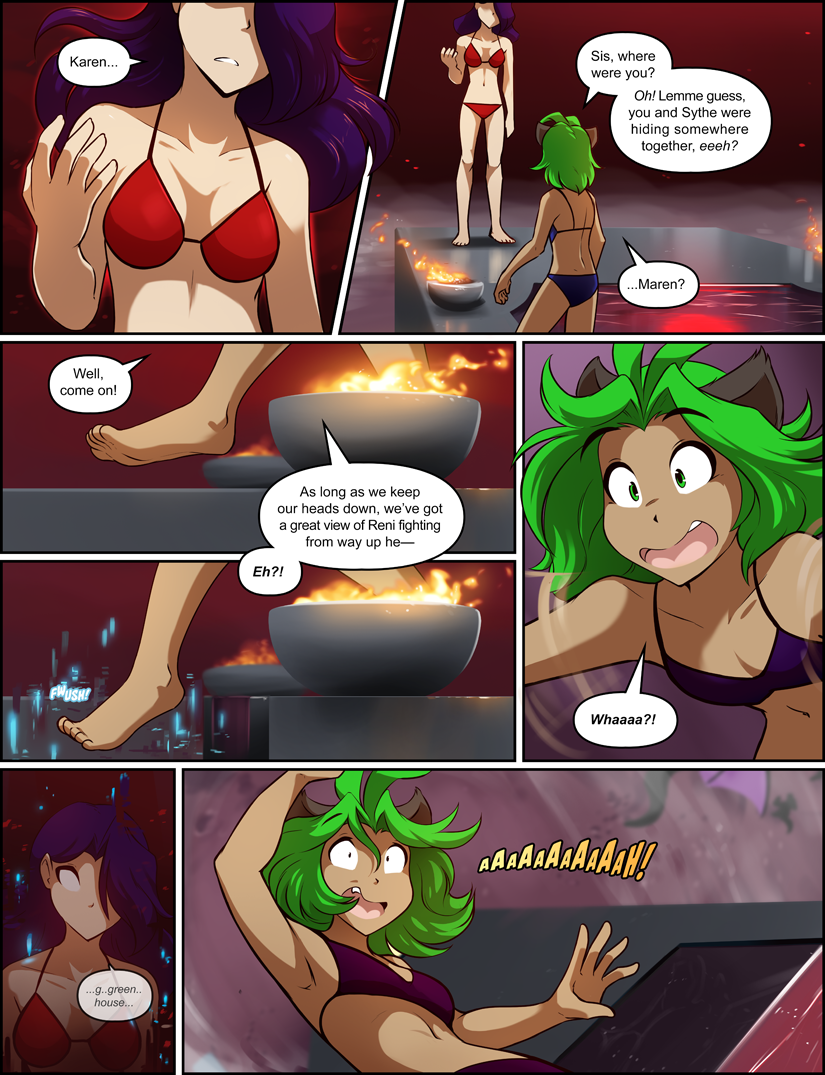 Looks like Maren (but probably isn't), and is trying to communicate withe Karen.
Also, let's hope Mike or Evals (or Reni - I see a dragon wing there) can catch Karen.
I get the impression that whoever is sending this image of Maren is somewhat weak. The way they say "g... green... house", and the general "incompleteness" of the Maren image. The magic light behind it is blue. Not sure who that might signify is doing this.