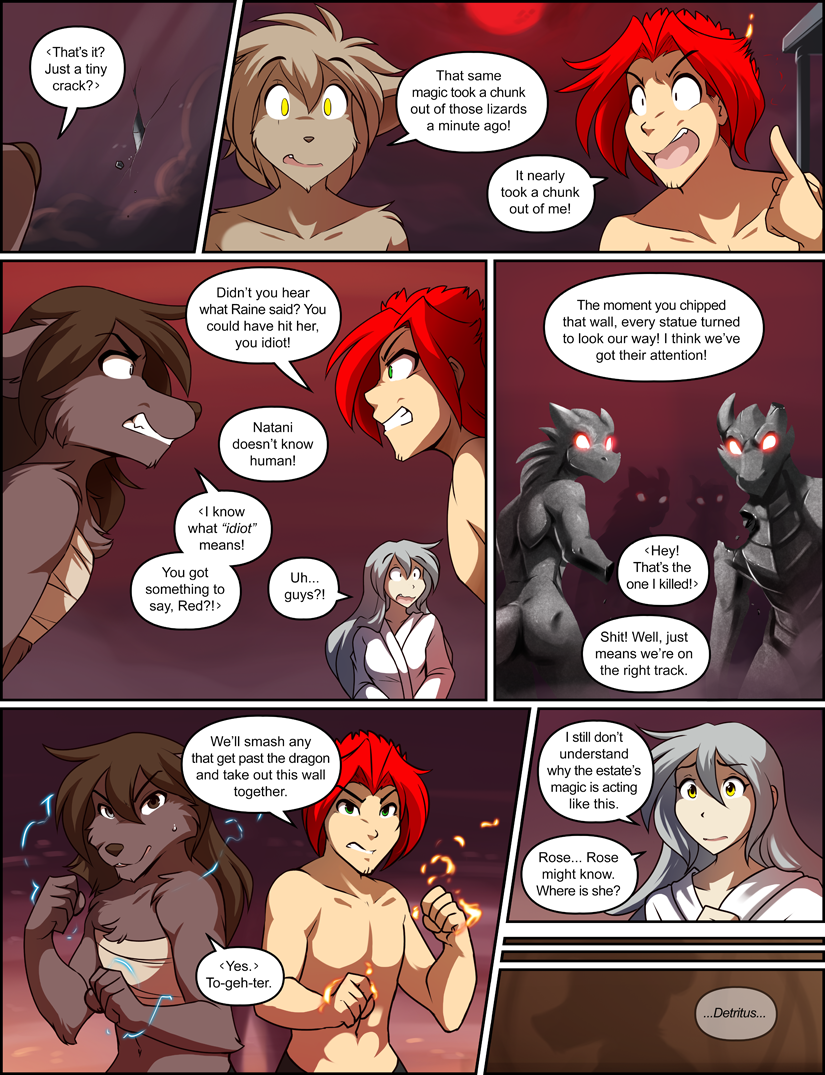 (Click for sketch)
Huh. I guess Red's efforts
have
been paying off. Before all this happened, he never would have worked with a keidran, for any reason. Now he flat out suggested it, even after being lit on fire. He's come so far...
Now. That last panel has me worried. I think it's safe to assume that's Rose's silhouette, and the dark figure's tentacles... Has she actually been trapped? It
does
seem like something Old Trace would do...
And what's Detritus? Is that this thing's name? Or a spell of some kind?