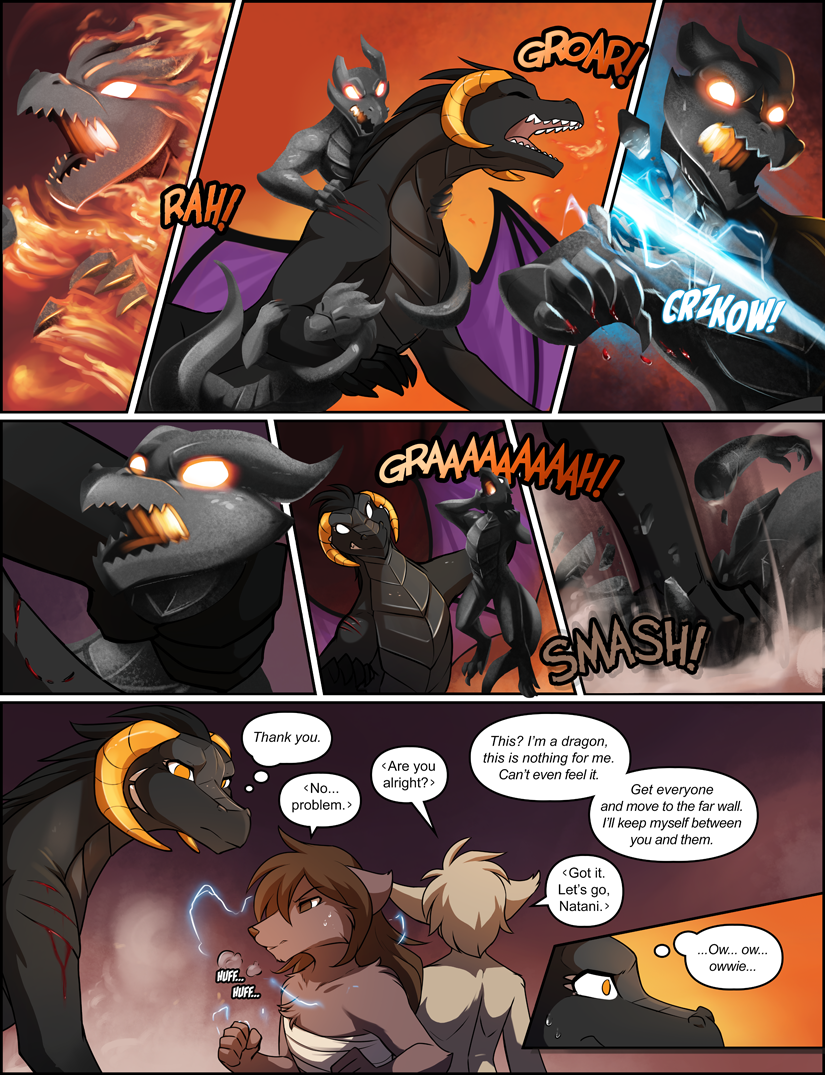 Looks like Natani is turning into SUPER NATANI with these last couple of pages.
Seriously, all this mana she's hoarding seems to have given her a little more than confidence, it's like it's changing her personality.
One thing though, she seems to be getting winded. Unlike Keith and Reni, Natani is breathing hard like this is taking a lot out of her. She can't even say "No problem" without pausing between "no" and "problem".
It could be that all that mana-crystal powered magic Natani is using is hurting her physically and/or mentally.