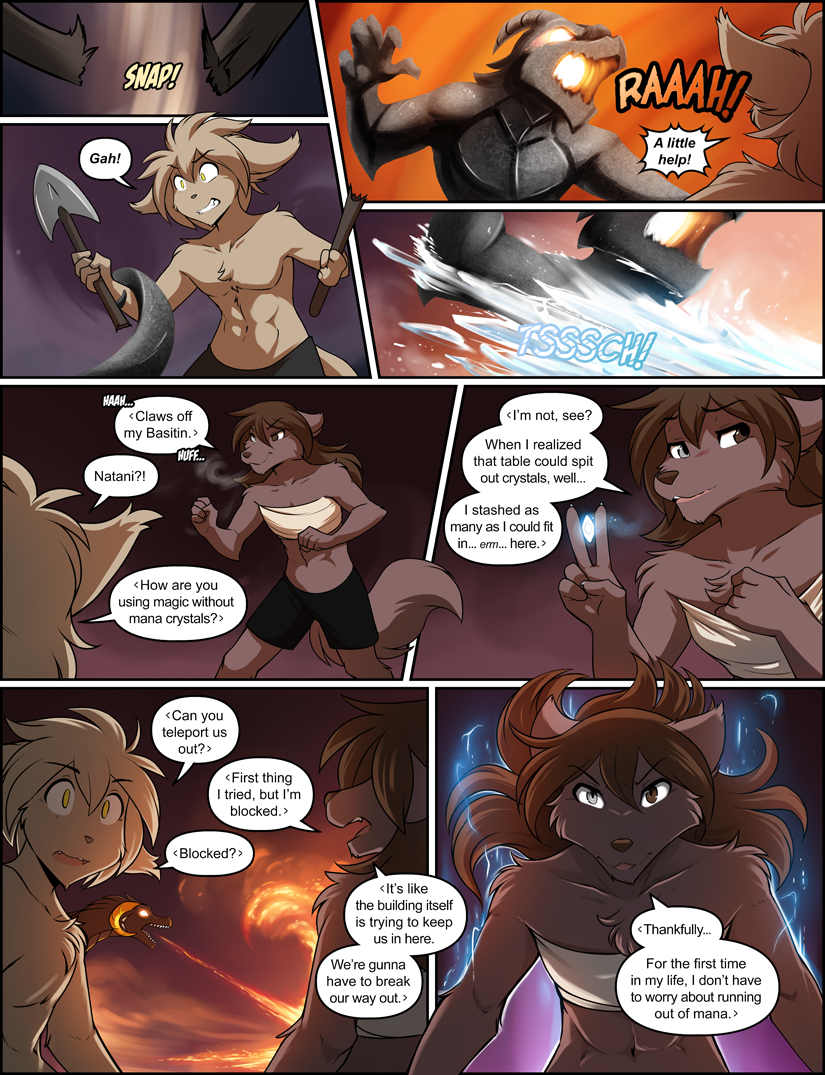 (click for sketch)
"I stashed as many as I could in here." Nice. Kinda gotta wonder, though.. Does he have enough room left in there for what's supposed to be in there? Could get painful otherwise. Also, props to Natani for having the gaul to call Keith "my basitin". Good for him. Also, Angry Mage is a good look for him.
Now before I forget... There was some lore discussed during the stream. Natani is skilled, but not academically, and only knows basic teleportation, hearts desire, elemental stuff and a couple others. Very practical. Also, those magic bindings can only hold so much mass, and though Nat knows
what
they do, he doesn't know
how
they work.