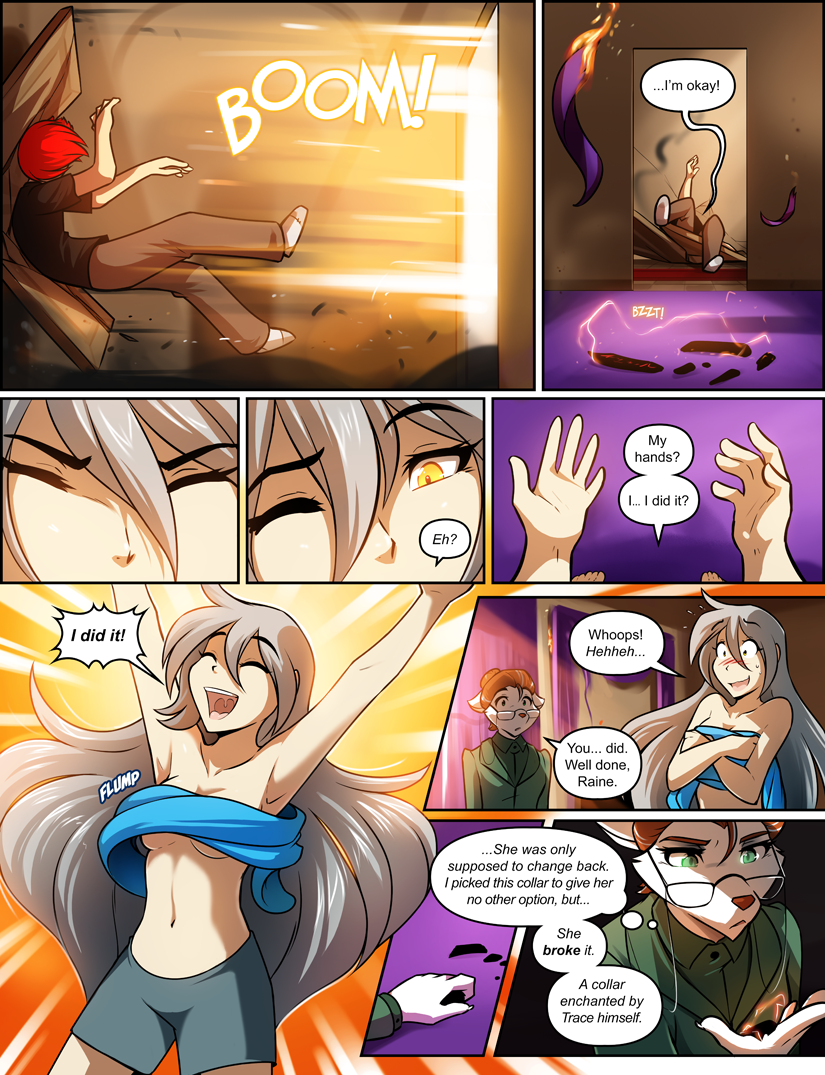 Success... of a sort, anyway!
And yet more indication of just how powerful she actually is - I noted before that those collars looked different, but I didn't figure it was because they were
personally enchanted by Trace
.
(And that puts the lie to Rose's statement previously that it "isn't even a particularly strong collar", too - she's definitely not above subterfuge in her training here!) That's certainly quite the accomplishment! I wonder - Rose obviously didn't realize how strong Raine was, but I wonder if even Raine herself knows. She of course knows that she has magical talent, but she's untrained. Does she actually have the context to realize how exceptional she is? Does *anyone* actually realize?
And Red must have a head made of solid bone to take that sort of whack and come right back with an "I'm okay!" like that, heh. Though of course we already knew he was a complete bonehead, so not really a surprise.
And I think it's time for Raine to get a new shirt! (And maybe pants too?) Surely the table can summon up some clothes for her, so she doesn't have to go around in such revealing and insecure garb anymore?