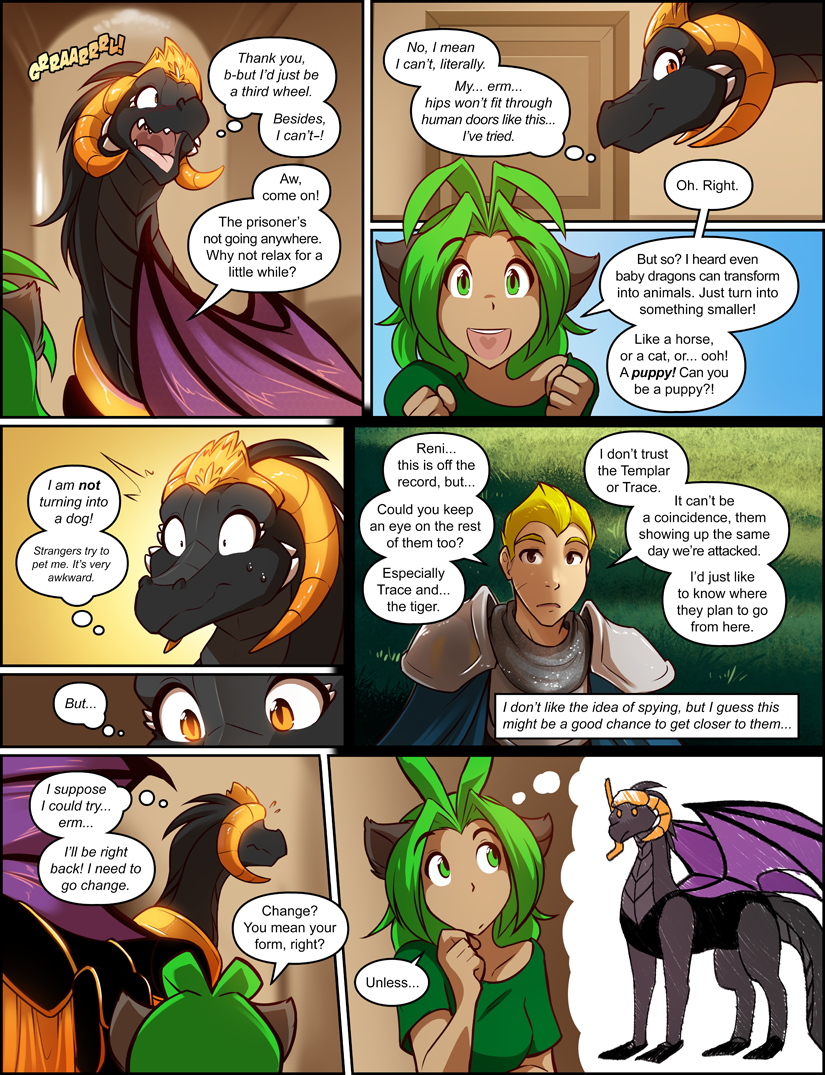 Sketch link
yay this comic came out fast
somehow the idea of Reni "spying" on the gang makes me uncomfortable, she just seems so sweet and honest, I don't like the idea of her being a "spy". But then again, she doesn't really need to be secretive or deceptive. She has already read Trace's mind directly! (and Maddie's come to that). She could just report to Keiren exactly what she saw in Trace's mind. I guess the question is how much information she actually gets... does she like look over all their thoughts and memories in detail, or is it like just quick snapshots / summaries of what happened.
But yeah, if she wants to know more details, like how and why Trace and the Basitins appeared right at the time of the attacks, she can just ask to read their minds! "I just want to look through your memories to see if there's any information you might know that could help me with the safety of Edinmire, and just to make 100% certain that you are trustworthy". Or you know, she could just ask any of the characters directly about their motives and histories, many of whom would probably just tell her the truth anyway.
But yeah, the whole Reni mindreading thing seems quite a powerful plot device. Why did Reni ask whether Trace could vouch for Natani's trustworthiness when she could just read their mind? Why must Reni wait for Lieutenant Reed when she can just read Brutus' mind? (like she did before when he was unconscious?). How do you know if Brutus is telling the truth? Just read his mind! What's Brahn actually up to? Read his mind! It seems like a lot of problems can be solved this way.