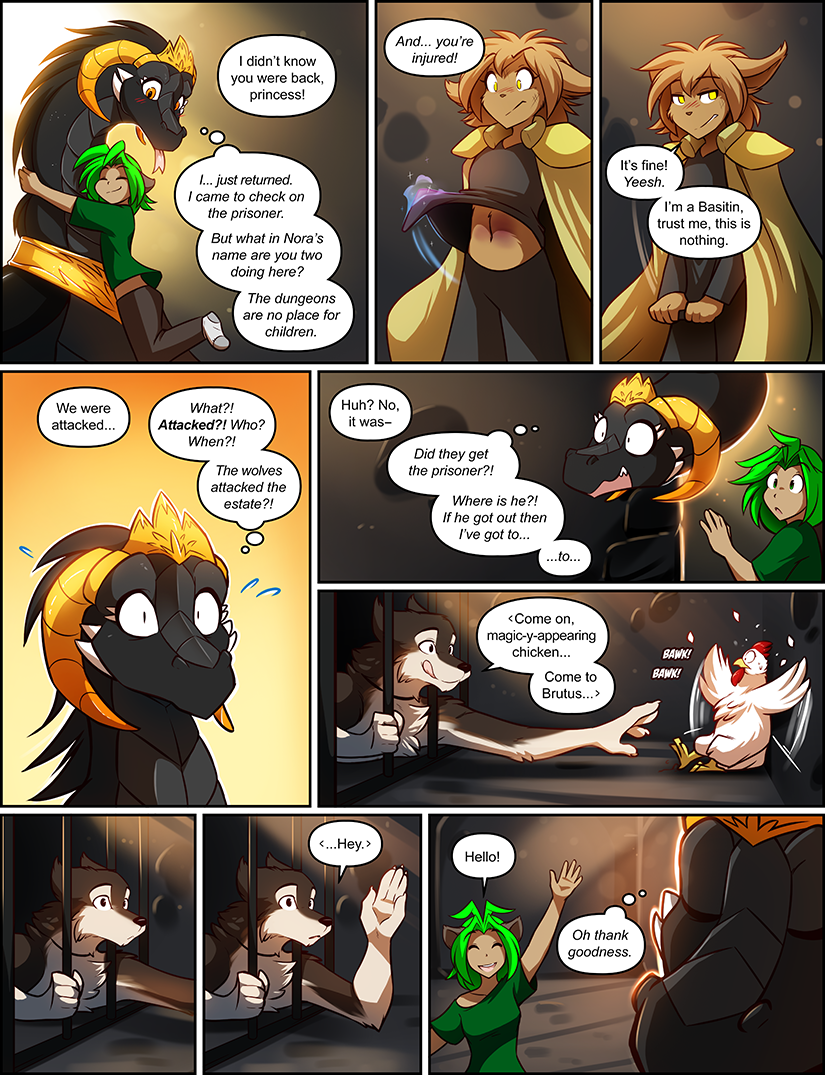 Sketch link
Man, basitin must be made of solid iron. Anyone else would have broken ribs *and* internal injuries after that, and here she is with just a bruise. A nasty-looking one, for sure, but she's still up and walking around when she ought to be passed out in the infirmary.
And then we have Reni and Karen being adorable as usual. Nasty wolf terrorist who was bombarding the town with fireballs just the other day? Gotta cheerfully wave hi to him! It's still weird to me sometimes that Tom has managed to make a
dragon
such an adorkable character. It's so cute.
Also also, that wolf's name is actually significant - that's not just any old wolf,
that's Clovis's second-in-command.
(I mean, yeah, sketches aren't necessarily canon, but it'd be a hell of a coincidence, especially given the fur pattern matching too.) I wonder just how much he knows...